[FOUNDATION EYES ONLY L-1+]
[YOU HAVE BEEN WARNED]
Suddenly showing up out of nowhere, Agent Skykyrie had many applications for L-0 failed, not until a week later was he accepted into the Foundation. Not long after, he started getting better with applications, in a week, he'd made it to L-3. The only division he was in for the majority of the time he has been in the Foundation was the Medical Department. In this time, he was given the opportunity to become a Combative Medic (or Field Medic). He took this chance and got in. After serving for a week, he got into the Specialized Control Unit (SCU). Not long after that, [REDACTED] and he ended up [REDACTED], this incident is for [DATA EXPUNGED] to see only. He had been in the Department of External Affairs and the Science Division as well. He left for CI. Immediately, he was in [REDACTED] and [REDACTED], following incidents of being injured by fellow CI, he left. He came back to the Foundation with a new look and interest. Not long after coming back, Agent Skykyrie was a L-3 again, and a Epsilon-11 "Nine Tailed Fox." Due to the actions of Agent [REDACTED], Agent Skykyrie lost his position, having been lied to and tricked in general, he lashed out. Ruining his career, Agent Skykyrie has yet to join a division after this incident.
Time in SD:
He originally was a Combat Medic, unhappy with the arsenal given to the Combat Medics, he decided to go for SCU. Getting in after a long tryout, he stayed SCU for a month. Due to heavy corruption with SCU, he sought out freedom, so Assistant Director 'Cake' demoted him to Trainee, luckily enough, that was the bottom rank at the time, so he didn't have to go through recruit hood, at least not yet. Unhappy with how things were going, he left SD, and joined the Science Division. Unhappy with that as well, he sent an app to go back to SD, he went through the SD boot camps with all A's (A being the highest grade), attaining Guard within a week. In the following week, he had attained the 'Agent' rank after a mass SD purge. Not long after, he had felt he wanted to do something more interesting. He left then went to the Chaos Insurgency and proceeded to [REDACTED] not long after he had attained the [REDACTED] ranks, and was immediately blacklisted from the Insurgency. He has not joined SD again.
Time in Medical:
He's been in and out a lot, not getting past Psychologist, ever.
Time in the Department of External Affairs:
He didn't last long, he was kicked following an incident where he dressed in what was deemed inappropriate to the Overseer, no image can be provided.
Time as Junior Researcher:
Not much is known about this time.
TIme in the Mobile Task Force:
Agent Skykyrie was generally active, but Task Force Leader [REDACTED] kicked him out over missing one training. This has yet to be appealed. Agent Skykyrie shows no interest to join the Mobile Task Force again, and shows a very visible resentment for Task Force Leader [REDACTED], and Assistant Director [REDACTED] for lying to him and being generally biased against him. These actions have left Agent Skykyrie without a division.
Time in the Chaos Insurgency:
[REDACTED]
This is about all that's known about Agent Skykyrie at the time of writing. For a list of appearances, see below: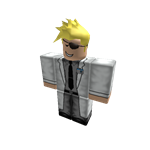 No specific order has been given, but these are what he's appeared in most often, as well as a formation he's been a part of.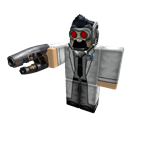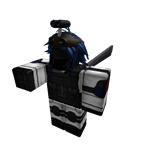 Additional notes: He had been the CI Commander's secretary, until he [REDACTED] and got blacklisted from CI. Notable Quotes: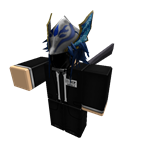 "am I special"
"nyesss"
"I can do what I want, cursing doesn't make anyone more mature, it's just a different way to express yourself."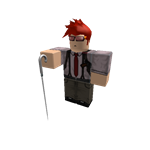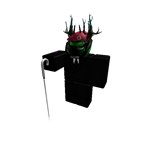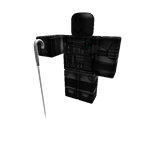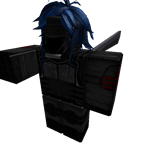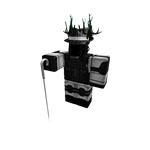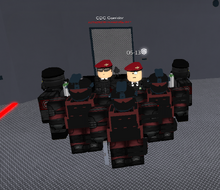 Ad blocker interference detected!
Wikia is a free-to-use site that makes money from advertising. We have a modified experience for viewers using ad blockers

Wikia is not accessible if you've made further modifications. Remove the custom ad blocker rule(s) and the page will load as expected.